About the Artist/Author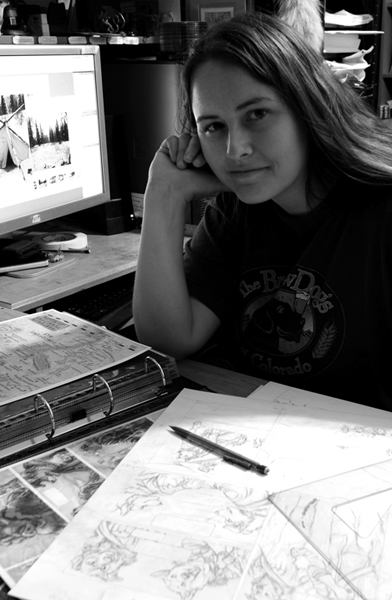 I'm Teagan Gavet and I'm a full time freelance illustrator and graphic novelist. I grew up in Boulder, Colorado, and currently live in Denver.
I originally went to college to study animation but found my real passion in telling stories through sequential art and comics. For the past decade, I've enjoyed working on various projects from graphic novels to book covers to whatever-needs-drawing freelance illustration. I help produce and design a few annual anthologies and art collections, such as the recent Artistic Visions books from Sofawolf Press, and I'm one of the creators of Room Party: the Card Game.
Why all the talking animals? The short answer: I like the unique characteristics they can bring to a story, but most of all, I like drawing animals.
In 2011, I was nominated for the Russ Manning Most Promising New-Comer Award (Eisner) for my layout work in Nordguard: Across Thin Ice. I've also won multiple Ursa Major awards for my illustration work and books.
You can find me and my art online in various places:
Twitter | Tumblr | DeviantArt | FA | Tapastic
And of course, reach me by email!